Meet The Doctor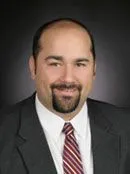 Background
Dr. Wright was born in Jacksonville, Florida. He was raised in the small town of Jesup, in southern Georgia. He served a Spanish speaking mission for The Church of Jesus Christ of Latter Day Saints. He is board certified by the National Board of Chiropractic Examiners and is board certified in the state of Utah.
Education
Dr. Wright started his undergraduate studies at Utah Valley State College in Orem, Utah. He attended Life University in Marietta, Georgia. He received his Doctor of Chiropractic Degree from Texas Chiropractic College in Pasadena, Texas. He received his Advanced Proficiency rating in Activator while attending school in Texas. He has increased his knowledge of the body by studying Active Release Technique. He has worked at a very successful family practice in Boise for two years. For the past 20 years, Dr. Wright has been married to Mandy Bauer of Orem, Utah. They have five beautiful children: Payton, Savannah, Abigail, Sadie and Liam.
Dr. Wright is excited to serve and help the people in Southern Utah. An honest commitment to your health is what you will find with the Wright Family Chiropractic clinic and with Dr. Bo Wright. Lets learn how to live a healthier lifestyle together!